Summer days are for laying around in the sun on a tropical paradise with a drink in your hand! …Or at least daydreaming at work while you sip on a delicious tropical smoothie! Nothing says "tropical" quite like MANGOES! This vibrant fruit has a smooth buttery texture with a bright flavor that lends itself to fun combinations.
A mango smoothie can make your heart sing, so here are a few of my favorite, easy to make, Vegan Mango Summer Smoothie Recipes and why I enjoy them so much!
Benefits of Mango
These colorful fruits have a long list of benefits! They are jam packed with nutrients, antioxidants, and fiber. Mangoes have traditionally been used to ward off sickness because of their high levels of Vitamin C. One cup of mangoes is equivalent to 100% of the daily recommended Vitamin C intake!
They are also a great snack to help you feel more full due to their high fiber content. In digestion, fiber helps slow the absorption of sugar, slowing down the digestion process. This makes you feel more full for longer. Other benefits of a high fiber diet include aiding in weight management, gut health and regularity!
Where do mangoes grow?
The mango originates from Southeast Asia. India is known for their nectarous, vibrant mangoes and are thought of as the mangoes with the best flavor around the world! The cultivation of mangoes spread through Tropical climates such as Central and South America beginning in the 16th century. Today, we often see the modern cultivation of mangoes while visiting Mexico, Brazil and islands like Bermuda and Barbados.
Mangifera indica, or Mango trees, are huge deep rooted trees. They can often be grown domestically from seed, or purchased as an adult tree. They often produce fruit within the first three years. The care of mango trees are similar to any fruit tree, plenty of deep saturated water, sunlight, and love!
Lets get to enjoying!
We freeze most of our fruit for preservation, but fresh fruit works just as well! You may need to refrigerate the smoothie for a few moments if you are using fresh fruit, but that is more a matter of temperature preference!
Its smoothie time!
Golden Hour Smoothie
Makes 2 servings
Combine and blend! This smoothie is full of fiber because of the Mango in combination with Papaya, so this smoothie is a great replacement for a healthy meal alternative! NOTE* Papaya is not for everyone! This fruit is very high in fiber and has been none to upset stomachs that are not used to this intake. Please try a few pieces of papaya before investing in this smoothie to see how your body reacts!
Kango Smoothie
Mango, Kiwi, Banana, Orange Juice
Combine and blend! The kiwi and orange juice pack a punch of flavor with this smoothie! A perfect crisp flavor for a hot summer day.
Mango Coconut Breeze
1 packet of Coconut Puree*
*I purchased this frozen coconut puree smoothie pack from Natural Grocers, but similar products can be found at most natural food stores!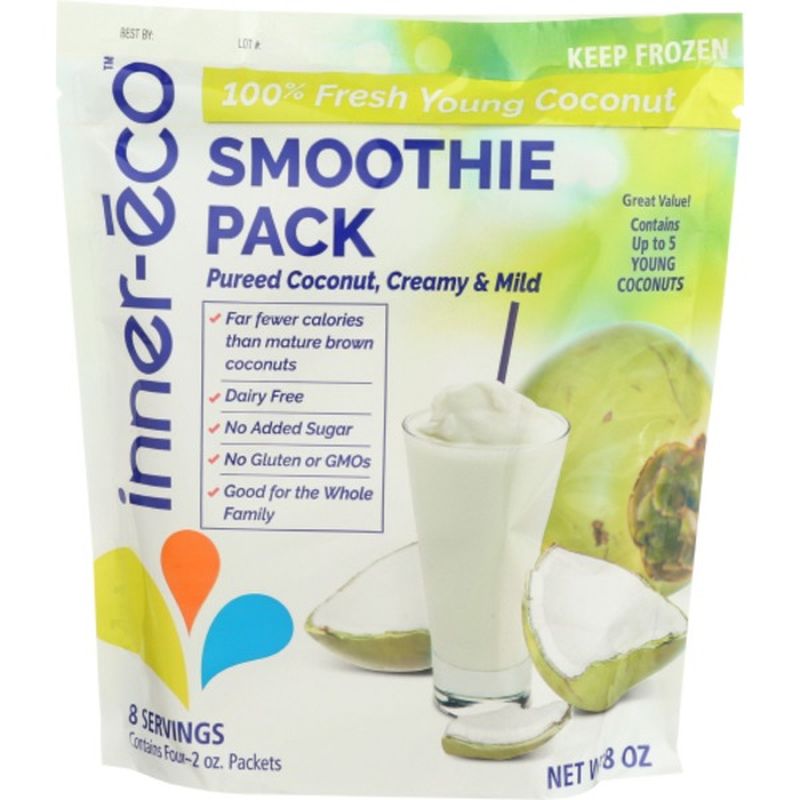 Makes 2 Servings
Combine and blend! This smoothie has vibrant tropical flavors with Mango and Coconut! The kiwi adds a sour punch while the coconut helps to round out the flavors!
I hope some of these recipes help transport you to a tropical paradise where ever you are!
Have fun and play with your own additions and substitutions to the recipes and share your variations in the comments below!